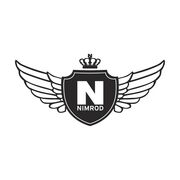 Nimrod Productions is a British video game audio production company, known for its work on the Driver series. Since the release of Driver 2, they have created the original soundtrack for the main games in the series.
Nimrod Productions was formed in 2001 by Marc Canham and Rich Aitken.
The first Driver game they worked on was Driver 2 (along with Allister Brimble). The music won a BAFTA nomination. After the game became a success, they made a name for themselves.
The second Driver game Nimrod would work on would be Driv3r. Much of the game's original soundtrack was done by Nimrod's in-house band, Narco. Driv3r featured instrumental or reworked versions of Narco's songs, including "Teen Suicide Explosion" and "Evil Brother". The game's official soundtrack was also released with Narco's song, "The 2nd Evolution" which was never in the actual game.
Driver: Parallel Lines
Edit
Nimrod again worked on Driver: Parallel Lines also using Narco. Grandmaster Flash, Suicide, and Arthur Baker to produce games exclusively for the game (as did Narco). The game won an MTV Music Award Nomination.
Driver: San Francisco
Edit
The latest Driver game Nimrod has worked on was Driver: San Francisco. They composed the game's original soundtrack. The game also include Narco's song "Worth It".
Nimrod also produced the original soundtrack for Stuntman, another Reflections game.
Narco's song "Teen Suicide Explosion" is used in Driv3r during the mission "Trapped". The actual song is also split into three parts: one for the mission, one for a scrapped mission, and one for the recap scenes.
In Driver: San Francisco, there is a passenger in one of the cars the player can shift into who will sometimes say, "So we're all dancing naked right? Then Narco turns around and frags everyone!" This is obviously a reference to the company.
Ad blocker interference detected!
Wikia is a free-to-use site that makes money from advertising. We have a modified experience for viewers using ad blockers

Wikia is not accessible if you've made further modifications. Remove the custom ad blocker rule(s) and the page will load as expected.