John Woodworth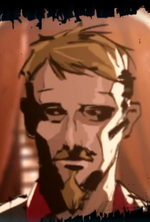 Woodworth
John Woodworth was a character in the game Driver: Renegade 3D. He was one of the five gang members in the crime ring led by Senator Andrew Ballard. Woodworth specialized in prostitution, earning him the nick name, "the Pimp of Wall street". Killed by John Tanner.
Background
Edit
Woodworth owns and operates a chain of massage parlors named X-Treme. The parlors are actually fronts for his prostitution ring, in which he "turns Broadway hopefuls into high-end hookers." His job earned him the nick name, "the Pimp of Wall street". One hooker he owned in particular was Megan Mooney. He starred his girls in lingerie ads.
Woodworth had bodyguards around him. One of them was named "Little Mike". He was also a known visitor of the Paradise Hotel.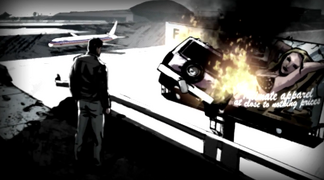 Woodworth was one of Tanner's targets given to him by Warren Nolan. Tanner had used his car to cause massive property damage to Woodworth's massage parlors in order to draw him out. During the rampage, he met Megan. After she had been beaten by Woodworth, she told him he would be staying at the Paradise Hotel.
Tanner and Nolan visited the hotel only to be confronted by his bodyguard Mike. Mike recognized Tanner as a cop immediatley and began firing his gun in the lobby. Woodworth took off in a car and Tanner gave chase.
Woodworth attempted to enter an airport to escape but ended up crashing off of a guardrail and into one of his own lingerie ads (starring Megan), killing him.
Car Driven
Edit
Woodworth drives the fictional SARTACUS Ramrod Cataclysm. Tanner had driven the car to chase Woodworth while he took off in a SARTACUS Heavy Bear Turbo. It is unknown if he owned the car.
Ad blocker interference detected!
Wikia is a free-to-use site that makes money from advertising. We have a modified experience for viewers using ad blockers

Wikia is not accessible if you've made further modifications. Remove the custom ad blocker rule(s) and the page will load as expected.